About Outside Xbox
Outside Xbox along with sister channel Outside Xtra, is a YouTube channel dedicated to the fun of videogames. You'll see no grim determination, 30-kill streaks or even any discernable gaming skill at all here. Instead we celebrate the brilliant, often ludicrous, world of videogames, both new and old. Or retro, which as we understand it is videogames for old.
Join us for our weekly 7 Things list features on a Thursday, Wednesday's Show of the Week Live plus all the let's plays, livestreams and discussions you might expect from a gaming channel. What you might not expect are the cocktail recipes, the Dungeons and Dragons and the live shows we also produce, though we reckon you'll like those too.
Join the OX Supporters Club
We love making videos for you and we appreciate you being here and watching them.
You already support us by watching! But if you'd like to support us even further, you can do so by chipping in on Patreon and joining the OX Supporters Club.
Don't feel obligated to contribute. We're thrilled to have you around in any case, and we don't have a paywall.
Any contributions will help keep us creating content, streaming games, playing Oxventure D&D and doing/suffering terrible puns as we all proceed together into the bright and inevitable future.
Members of the OX Supporters Club will get access to the official OX Supporters Club Discord server, where we'll be popping in and hanging out!
Includes Discord benefits:
Decide what we play! Vote for upcoming streams
Patreon update posts! Right here on Patreon
Official Discord access! Come say hi
About Us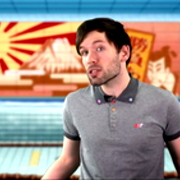 Andy Farrant
Andy was part of the original UK Inside Xbox team, which was both wildly popular and the reason for Outside Xbox's now faintly ridiculous name. These days he brings his specialist subjects of weird 90s videogames, horror and cowboy fashion advice to the YouTube audience. As a secret goth, in his spare time Andy is on a quest to visit every single one of the Disney Haunted Mansion, as much for décor tips as for the enjoyment of the ride itself.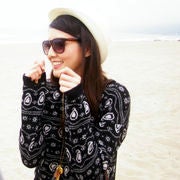 Jane Douglas
Jane likes bad horror movies, good RPGs and physics, which she studied before hanging up her lab coat and extinguishing her high-power lasers in favour of writing words and making videos about games. Not that it's stopped her from sneaking science into occasional Outside Xbox videos. These have included investigations into the quantum mechanics of Bioshock Infinite, the ways games get space right and what it's like to train as an astronaut. For science!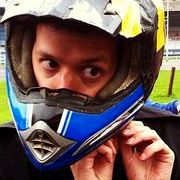 Mike Channell
Prior to becoming a YouTuber, Mike learnt his craft working on magazines including PC Format and Official Xbox Magazine. Now instead of just writing words, he has to say them as well, which he insists is at least double the amount of work. Mike divides his spare time between being a racing driver, coming up with cunning schemes that will enable him to be a racing driver more frequently and lamenting the fact that he's foolishly spent all his money on being a racing driver. Who needs three whole meals a day anyway?